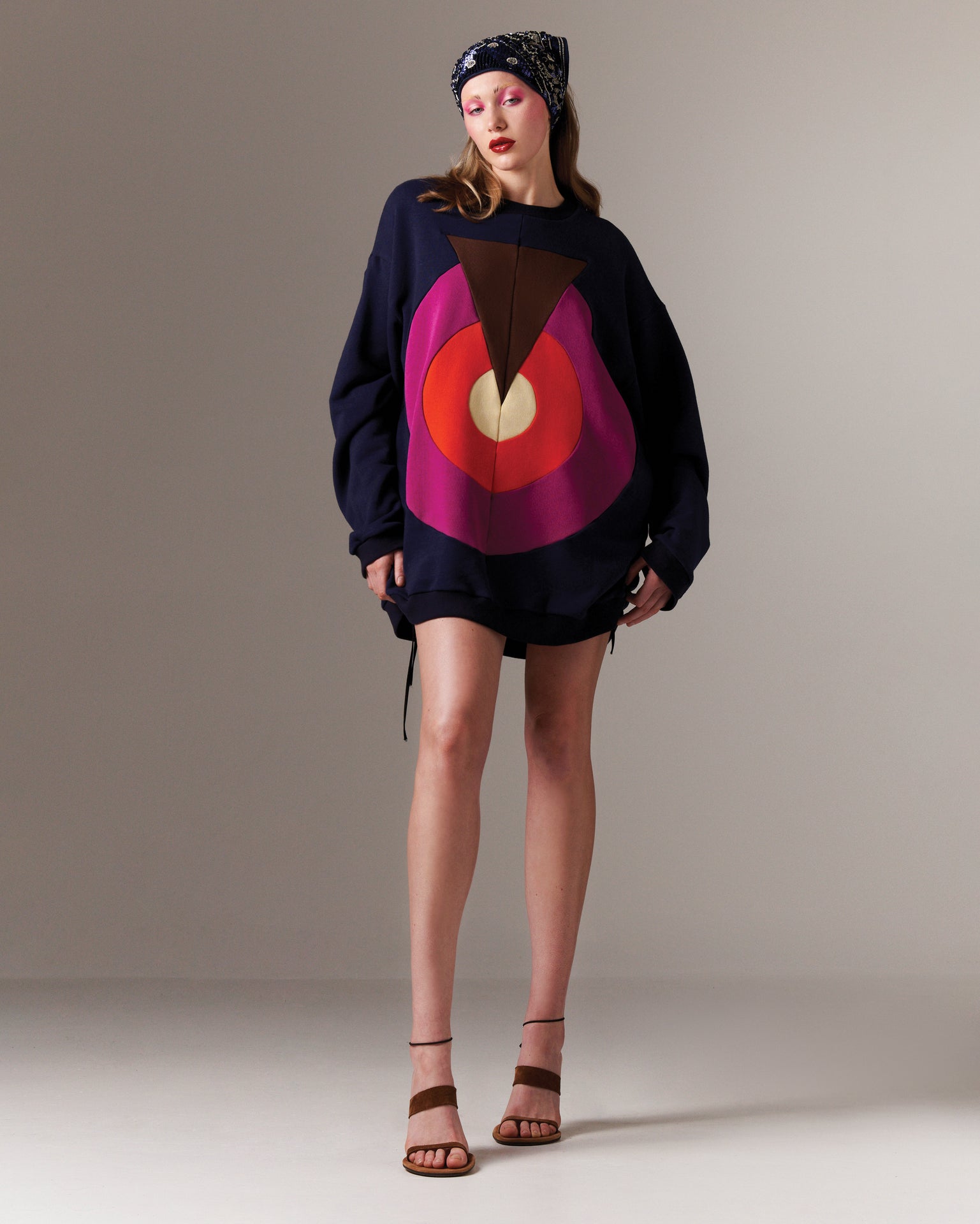 The Reconstituted Ghulam Sweatshirt
£175.00
The Reconstituted Ghulam Sweatshirt is from A/W 2021's The American Dream collection. It draws inspiration from one of Conner's favorite painters; Ghulam Rasool Santosh. Santosh was a tantric Indian painter that utilized vibrant colors, neat lines, spiritual energy, and sensuousness in his work. Vintage Sweatshirts are sourced and sorted into their color groups. The smaller pieces are cut and then re-assembled into entire compositions of color and shape that complement the body. The Ghulam Sweatshirt is made from reconstituted vintage Sweatshirts, making each one an entirely one-of-a-kind piece. No two Sweatshirts are the same. Compositions are done in our atelier by the Conner Ives team and then made at local garment factories in London, UK. Made in England.
✿ Due to the nature of this process; the item you receive may vary slightly from the item in the image.
Material- 100% Vintage cotton.
Size Guide- The Sweatshirt should fit like a comfortable, broken-in Sweatshirt. Our Size guide is as follows and is measured on the width of the sweatshirt from armpit-to-armpit. We recommend comparing to your own favorite Sweater to find your perfect fit.
Sweatshirt body measurements
XS 59 cm width / 72cm length  / 58cm sleeve length    
S 62 cm width / 72cm length  / 59cm sleeve length      
M 64 cm width / 74cm length  / 60cm sleeve length 
L 66 cm width/ 75cm length  / 60 cm sleeve length