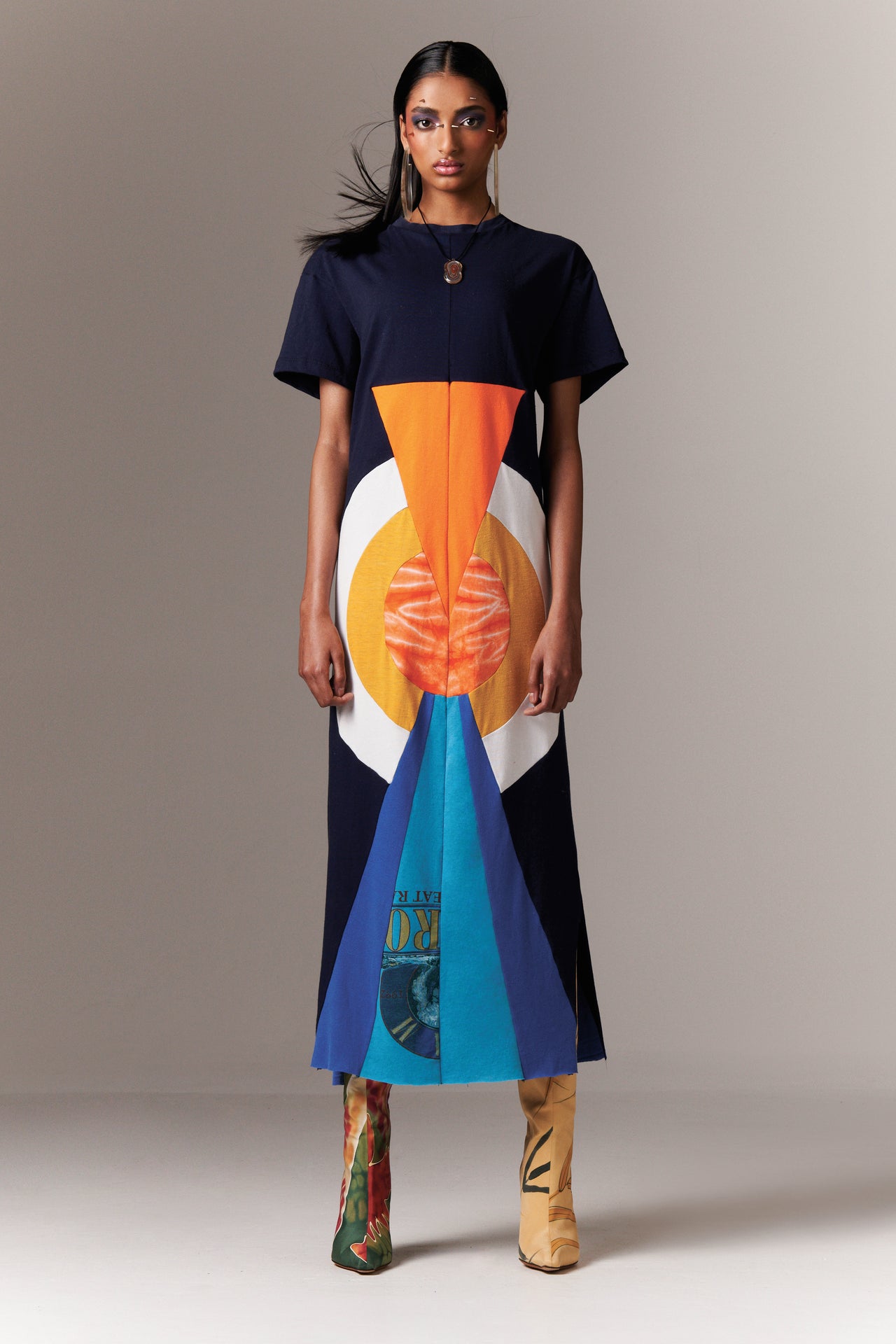 The Reconstituted Ghulam T-shirt Dress
£225.00
The Reconstituted Ghulam T-shirt Dress is from A/W 2021's The American Dream collection. It draws inspiration from one of Conner's favorite painters; Ghulam Rasool Santosh. Santosh was a tantric Indian painter that utilized vibrant colors, neat lines, spiritual energy, and sensuousness in his work. Vintage t-shirts are sourced and sorted into their color groups. The smaller pieces are cut and then re-assembled into entire compositions of color and shape that complement the body. The Ghulam T-shirt dress is made from reconstituted vintage t-shirts, making each t-shirt dress an entirely one-of-a-kind piece. No two t-shirt Dresses are the same. T-shirt compositions are done in our atelier by the Conner Ives team and then made at local garment factories in London, UK. Made in England.
✿ Due to the nature of this process; the item you receive may vary slightly from the dress in the image.
Material- 100% Vintage cotton.
Size Guide- The T-shirt Dress should fit like a comfortable, broken-in tee. Our Size guide is as follows and is measured on the width of the t-shirt from armpit-to-armpit. We recommend comparing to your own favorite tee to find your perfect fit.
T-shirt dress body measurements
XS 52-54 cm width / 58 cm length               
S 54-56 cm width / 59 cm length                  
M 56-58 cm width / 60 cm length                  
L 58-60 cm width / 61 cm length