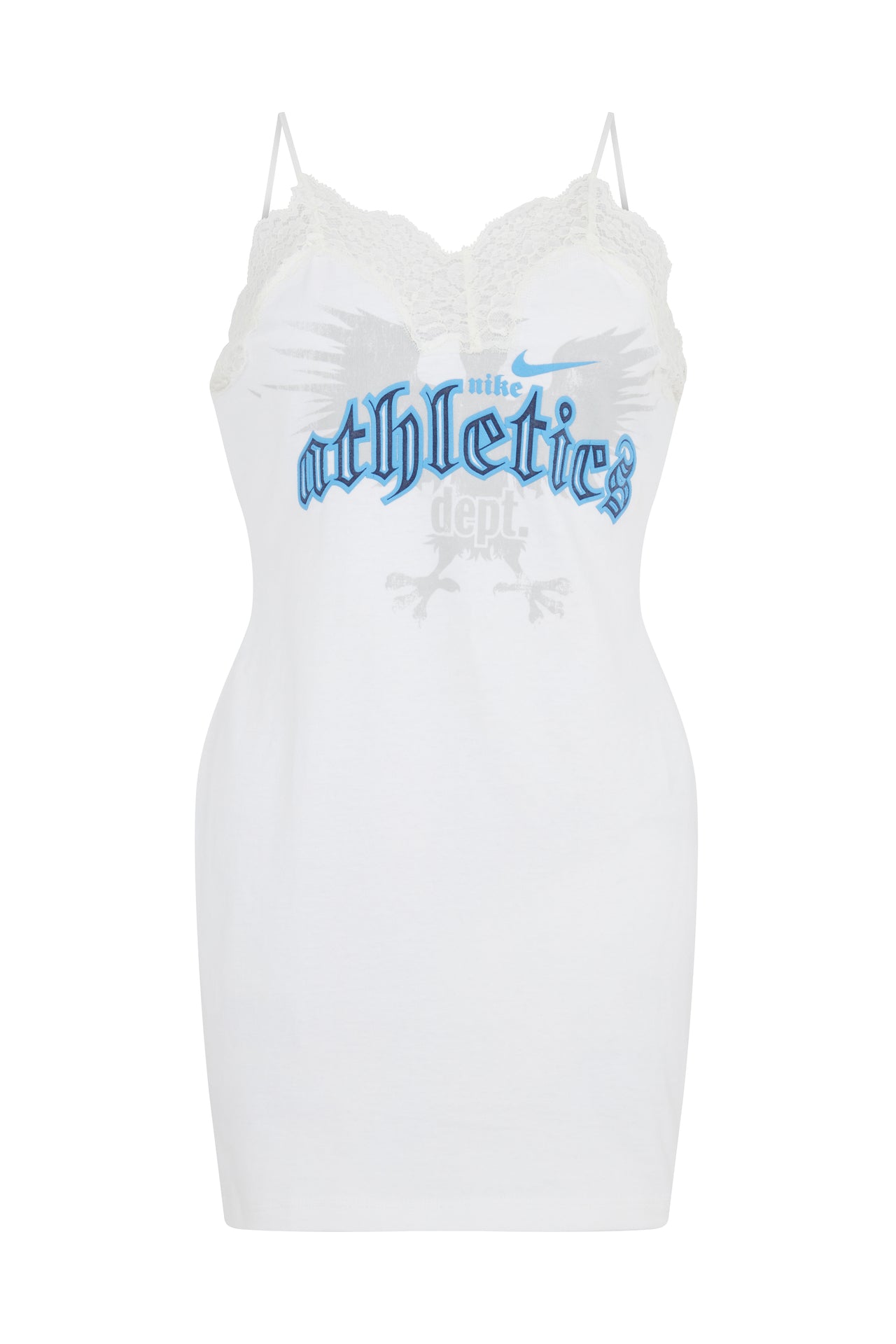 The Reconstituted Jersey Lace Camisole Mini Dress- White
£390.00
Introduced in AW22's Hudson River School, Vintage t-shirts are turned into jersey mini dresses, trimmed with a stretch lace at the top of the camisole. The dress renders sartorial items like the lace trimmed slip in vintage t-shirts, marrying the elegance of lingerie basics with the novelty and comfort of a broken-in tee. Each dress is entirely unique, with vintage graphics sourced by the CI studio team. After placing an order, Please feel free to email us should you wish to see all graphics available in your chosen size. A member of our team will then forward you images of our stock to ensure you get the one you want. 
 Material-  100% Vintage cotton t-shirts
Model Is 173 cm and a UK 8. She is wearing a size Small. 
Size Guide

XS- CF Length 61 cm, Bust 38 cm (laying flat) ,Waist 35 cm, Hip 43 cm
S- CF Length 62 cm , Bust 41 cm (laying flat), Waist 38 cm, Hip 46 cm
M- CF length 63 cm, Bust 43 cm (laying flat), 41 cm Waist, Hip 49 cm
L- CF length 64 cm, Bust 45 cm (laying flat), 44 cm Waist, Hip 52 cm