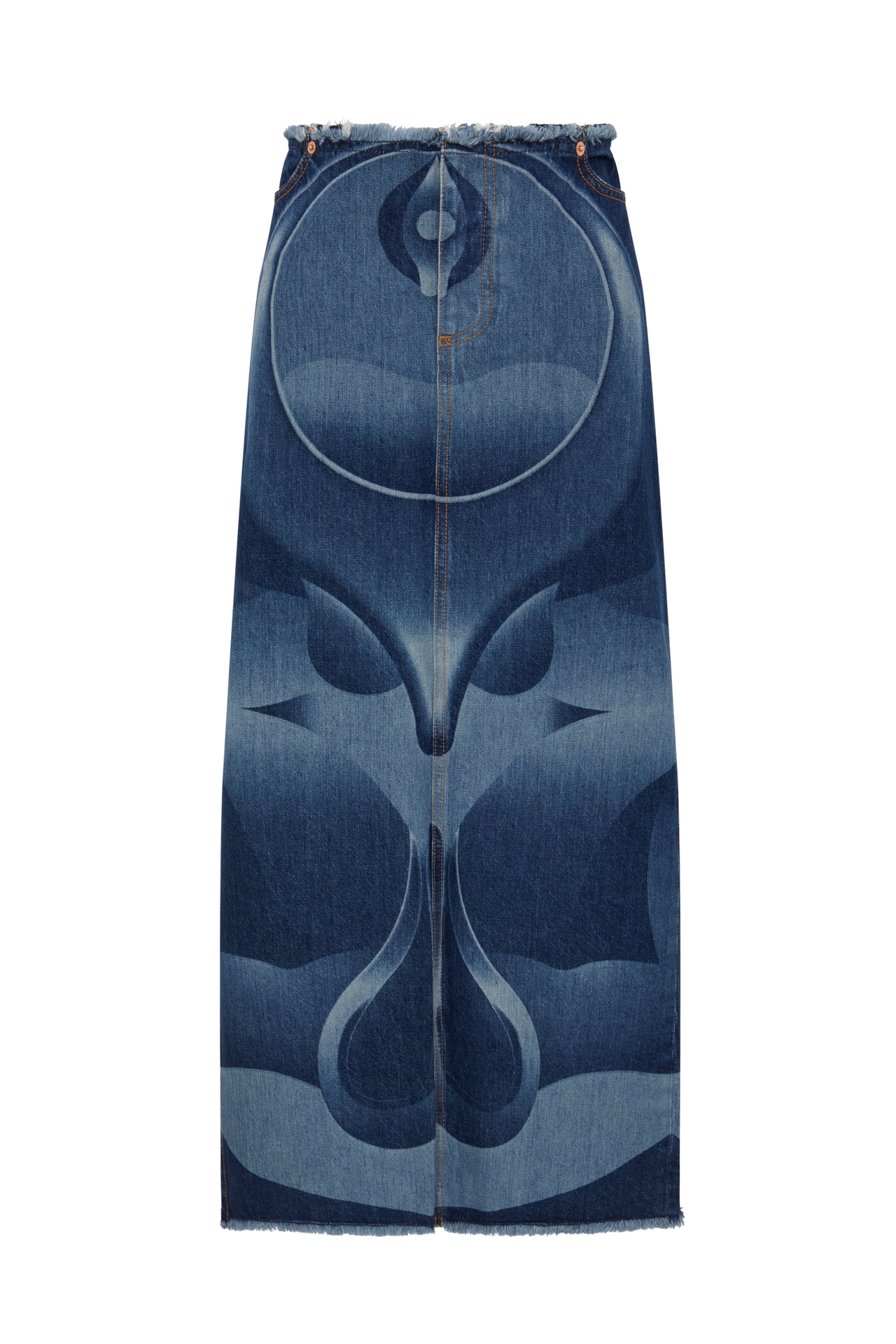 The Ghulam Denim Maxi Skirt
£350.00
Featured in look 13 from AW22's collection Hudson River School, the Ghulam Denim Maxi Skirt is made from an Organic cotton denim cut in a Low-waist maxi-skirt style. In an ode to our lord and savior Mariah Carey, waistbands are cut off the denim trousers and skirts, featuring an intentionally distressed hem. Metal shank buttons are concealed in the fly to fasten the skirt, sitting low across the hips. The skirt features Laser etching across the front and back, inspired by the Tantric painter Ghulam Rasool Santosh. The prints form organic shapes and gradients that mirror the curves and sacred energy fields of the human body. Made in Italy.
Material-  100% Organic Cotton
Model Is 173 cm and a UK 8. She is wearing a size Small.
Size Guide
XS- 94 cm CF Length, 37 cm Waist
S- 95 cm CF Length, 40 cm Waist
M- 96 cm CF Length, 42 cm Waist
L- 97 cm CF Length, 44 cm Waist]