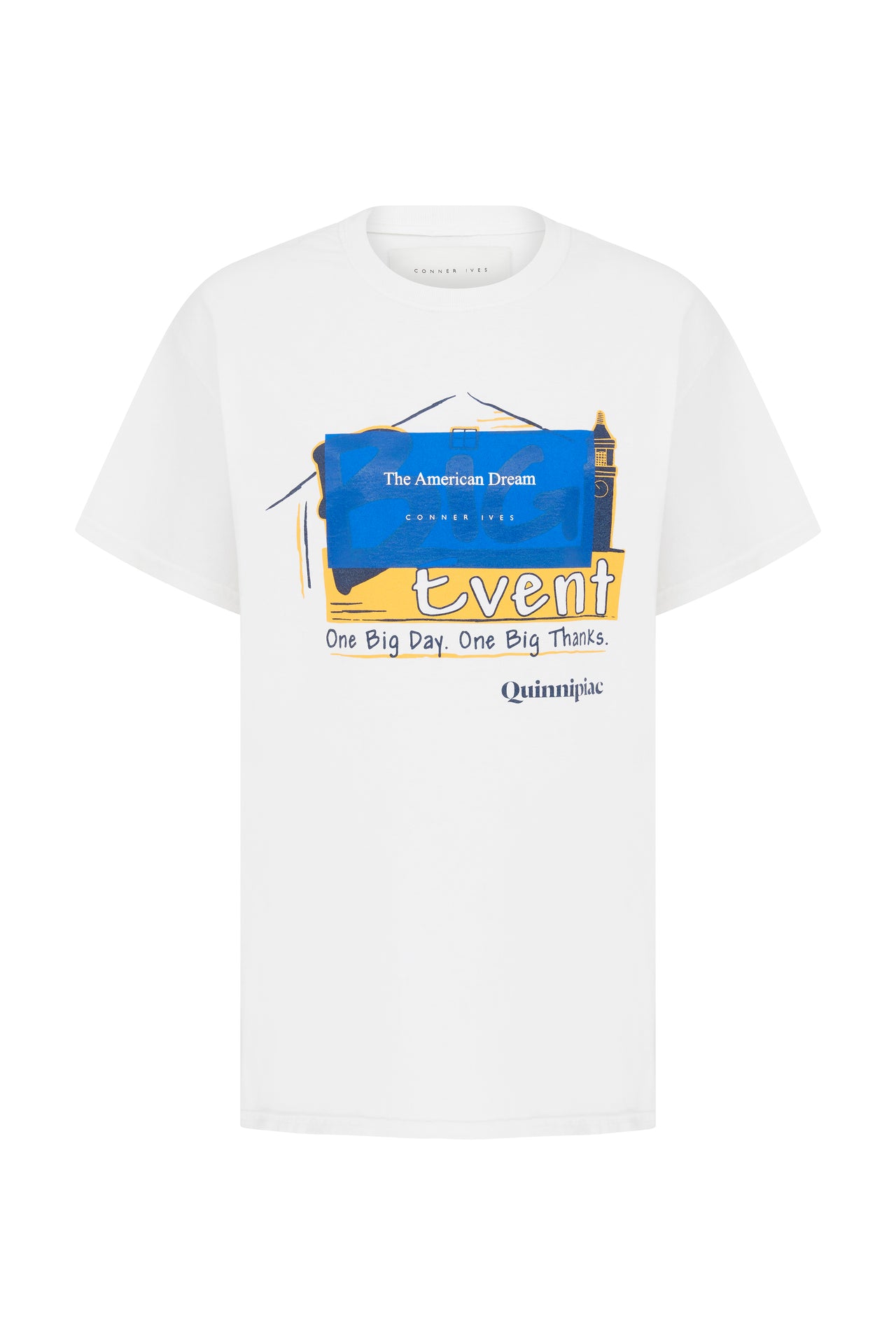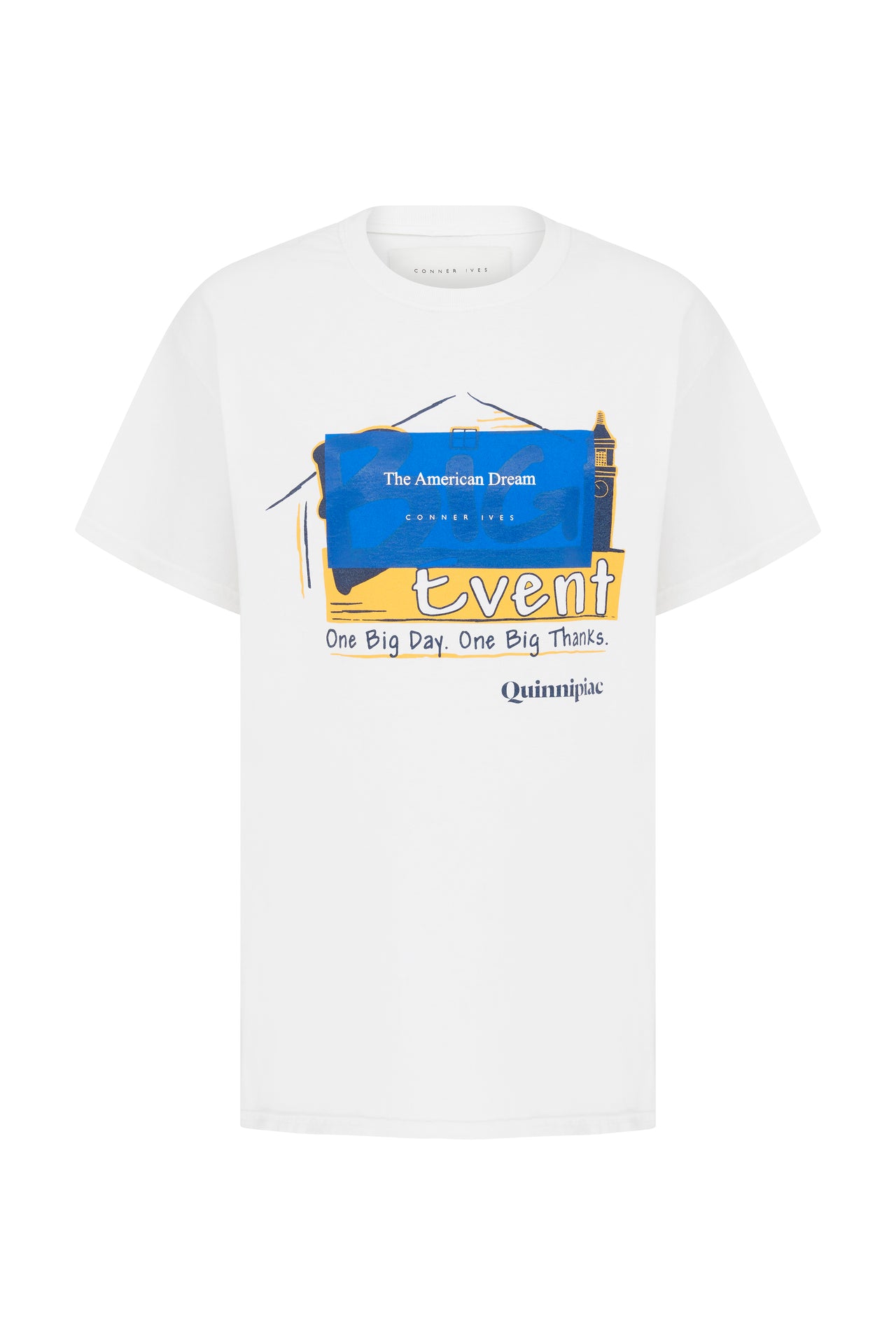 The American Dream Reprint T-shirt- Extra Small
£60.00
The American Dream Reprint t-shirt is from A/W 2021's collection of the same name. A Blue rectangle encloses the collection's logo and a smaller, Conner Ives logo in white.  The reprint process is an ongoing effort in which Vintage graphic t-shirts are sourced and sorted by size. We then silkscreen new images, text, etc. over the existing graphics to create an entirely unique composition each time. Made in England.  
Material- 100% Vintage Cotton
Size Guide- The t-shirt should fit like a comfortable, broken in tee. We recommend comparing the width of the t-shirt in our size guide to a favorite t-shirt of your own.

(measured across the front of the tee from armpit to armpit)
XS- 50-52 cm
S- 52-54 cm
M-54- 56 cm
L- 56-58 cm