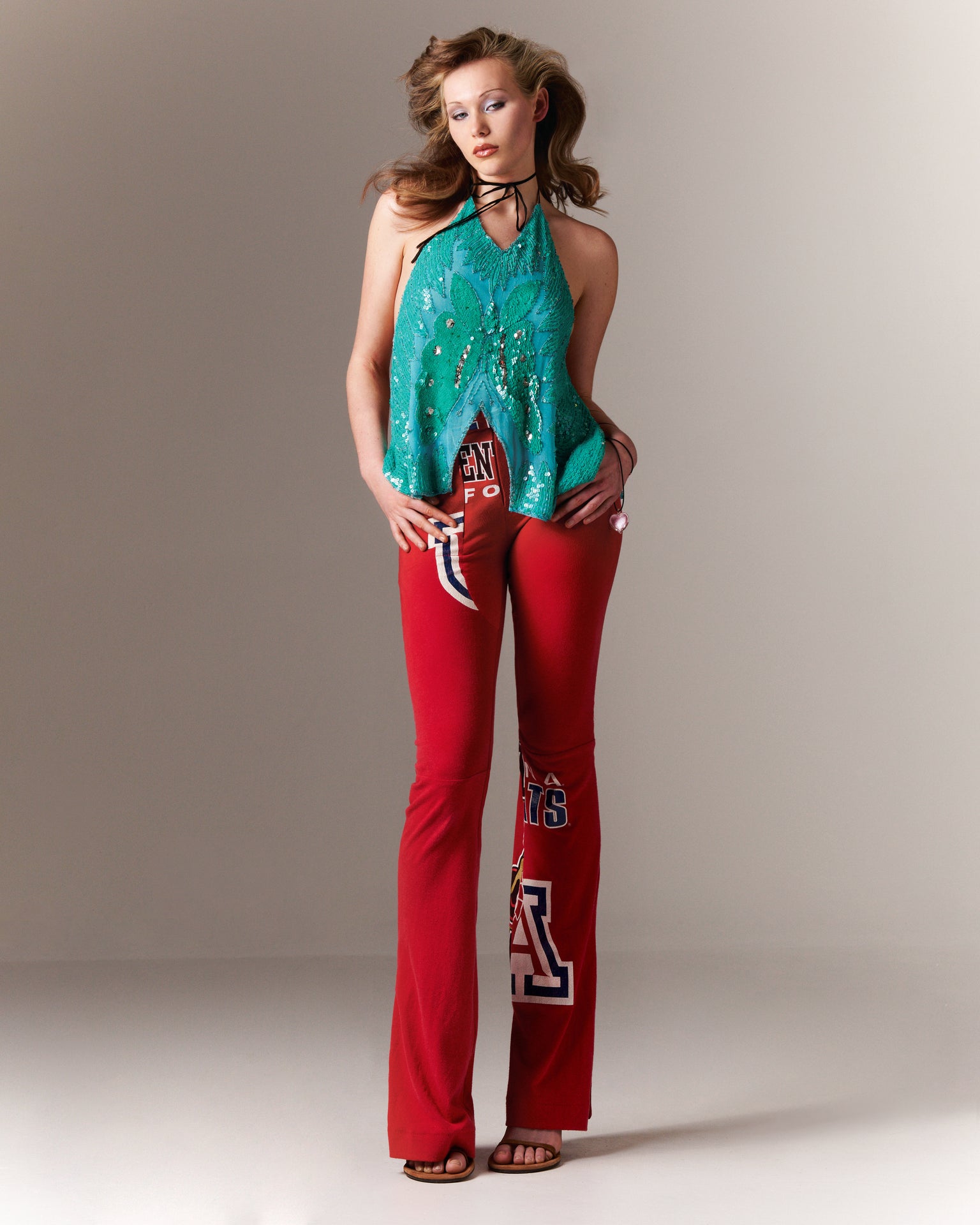 The Reconstituted T-shirt Trouser
£200.00
The Reconstituted T-shirt Trouser is from A/W 2021's The American Dream collection. Made exclusively from vintage red t-shirts, these fit & flare trousers have all the comfort of a broken-in tee, making them feel as if you've had them for years.  The trousers recontextualize the notion of loungewear; with sporty details that elevate them above a more traditional sweat pant. The trousers feature an invisible zip fly at the Centre-front and a concealed pocket on the front-right trouser leg. The waistband closes with a hook and bar metal closure. The trousers open at the bottom of the hem with invisible zips built into the side-seams. Made in England.
✿ Please note that the trousers are made from vintage t-shirts. This means the trousers featured in the photos will vary slightly from the stock you receive.
Material- 100% Vintage Cotton.
Size Guide- The T-shirt Trouser should fit like a yoga pants. Our size guide is as follows and is measured on the length of the trousers, the waist size, and an inner seam measurement. We recommend basing the size of the trousers on your waist measurement.
Trousers measurements
XS 114cm length/ 64cm waist / 90cm inner seam
S 116cm length / 66cm waist / 91cm inner seam
M 117cm length / 68cm waist / 92cm inner seam
L 119cm length / 70cm waist / 93cm inner seam