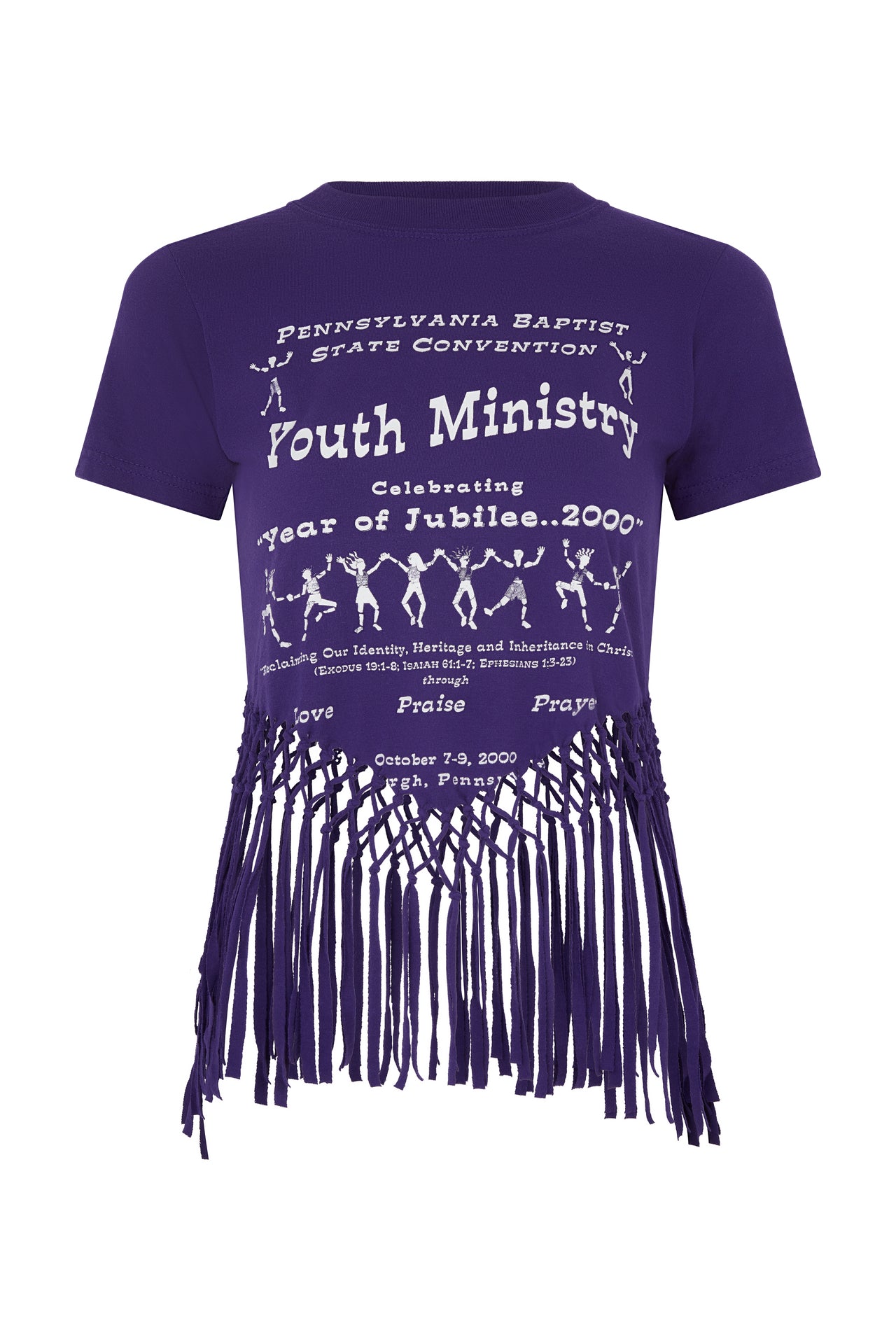 Exclusive- The Reconstituted Macrame Baby T-shirt
£250.00
Look 29 from A/W 2023's collection titled Magnolia featured this macrame baby tee underneath the floral crystal hoodie. As a Conner Ives Exclusive, it is offered in the runway shade of purple. Made from purple vintage t-shirts, the tee features a slashed and knotted macrame hem which resembles a v-formation. The Macrame is done by skilled artisans in our factories that slash and knot the t-shirts by hand. Made in in India.
✿ Please note, due to the upcycled nature of the product, the images in the listing may not reflect the item you receive. After placing an order, a member of our team will contact you with imagery of the remaining stock in your selected size so you can choose one that's perfect for you. Should you wish to see options prior to placing an order, email us at info@connerives.com
Material-  100% Vintage Cotton
Size Guide
The Macrame tee is meant to have a baby t-shirt fit. We recommend taking your size, or going a size down for a slimmer fit. 
Our Size Extra Small is Equivalent to a UK 6.
Our Size Small is Equivalent to a UK 8.
Our Size Medium is Equivalent to a UK 10.
Our Size Large is Equivalent to a UK 12.
Model is a UK 8/10 and is wearing a size Small.