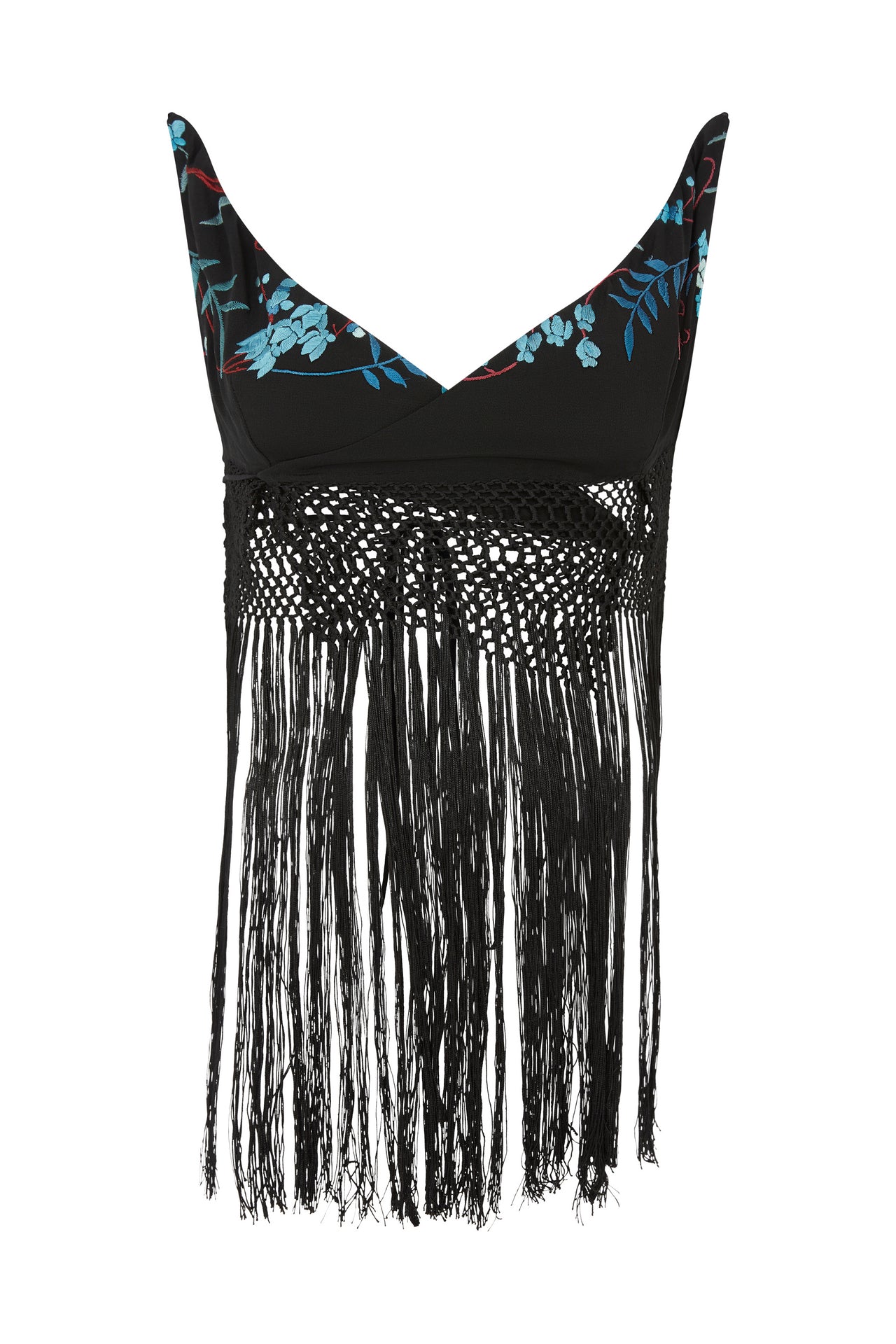 The Reconstituted Demi-Couture Piano Shawl Cross Top
£510.00
From look 23 of A/W 2023's collection titled Magnolia, The Reconstituted Demi-Couture Piano Shawl Cross Top is made from Vintage Piano shawls, sourced from Across the world. The cross top features floral thread embroidery on the silk base, and macrame fringe along the hem of the bra. The top is finished with Silk georgette straps that can adjust across the back and silk lining. The straps wrap around your mid-section and are fastened into a bow either at the front or back of the body. Made in England.
✿ Please note, due to the upcycled nature of the product, the images in the listing may not reflect the item you receive. After placing an order, a member of our team will contact you with imagery of the remaining stock in your selected size so you can choose one that's perfect for you. Should you wish to see options prior to placing an order, email us at info@connerives.com
Material- 100% Vintage Silk 100% Silk Lining
Size Guide

Our size Small is the equivalent to a UK 8 dress size.
Our Size Medium Is equivalent to a UK 10 dress size.
Model is a UK 8/10 and is wearing a size Medium in Green.