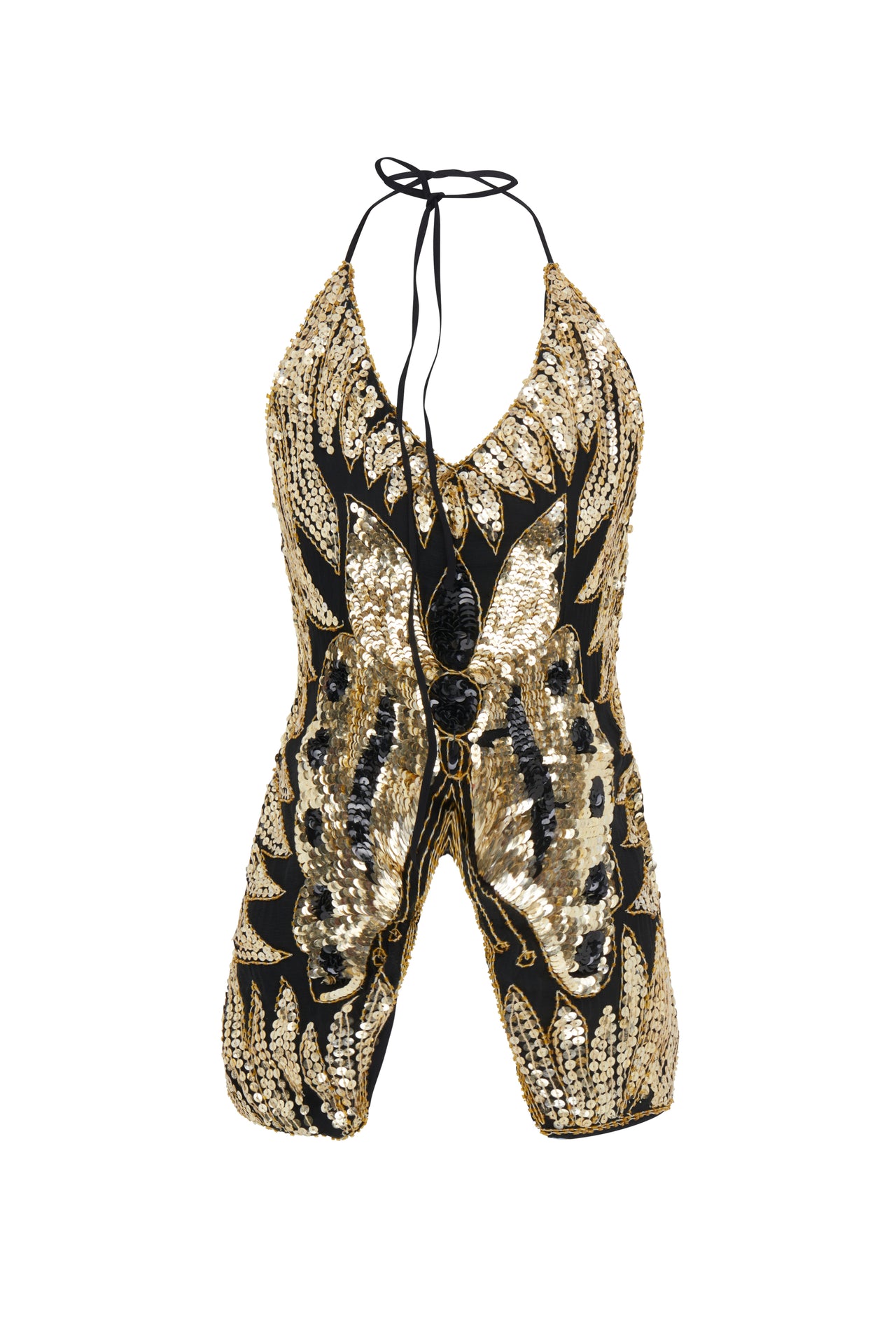 The Demi-Couture Reconstituted Butterfly Top
£175.00
The Demi-Couture Reconstituted Butterfly Top is from A/W 2021's collection, The American Dream. Vintage Butterfly tops are taken apart and flipped upside down for this halter-style top. Straps at the neck and sides of the butterfly top fasten around the neck and across the back. The top features an open back and are made by hand in our studio. Made in England.  
 Material- 100% Vintage silk base, Plastic sequins and glass beads
Size- One size
Size Guide- Each butterfly top is measured across the front from bust strap to bust strap. The Length is measured down the CF.  
 Front width- 56 cm
Front Length- 22 cm