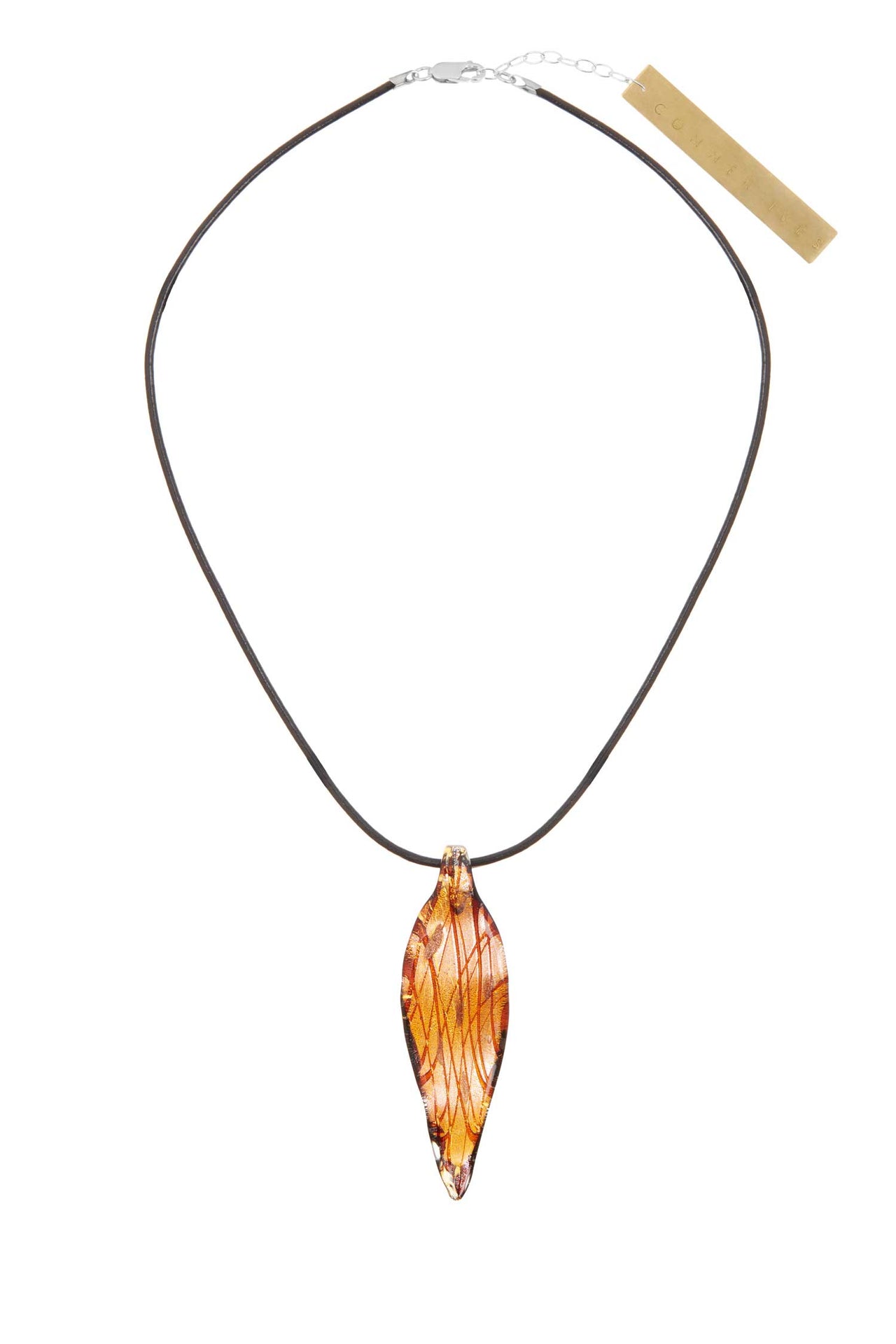 The Murano Glass Pendant Necklace — Amber Leaf
£80.00
Exclusively available in our e-shop, the Murano Glass pendants are from the A/W 2021 collection, The American Dream. Dead-stock Murano Glass pendants hang on faux leather cord hand-finished with a silver clasp and chain to allow for adjustable length. The necklace features a brass Conner Ives label; hand- stamped by Conner's in-house Jewelry Designer. Available as a super limited run in varying styles. Quirky girls rejoice. Necklaces Made in collaboration with Cara may Forte O'Hanlon.

✿ First photo on page depicts the item you will receive. 

Material
Murano Glass pendant
Faux Leather Cord
Sterling Silver Clasps/Chain

Size Guide
Silver chain allows for adjustable length. Cord Length is approx. 43 cm.