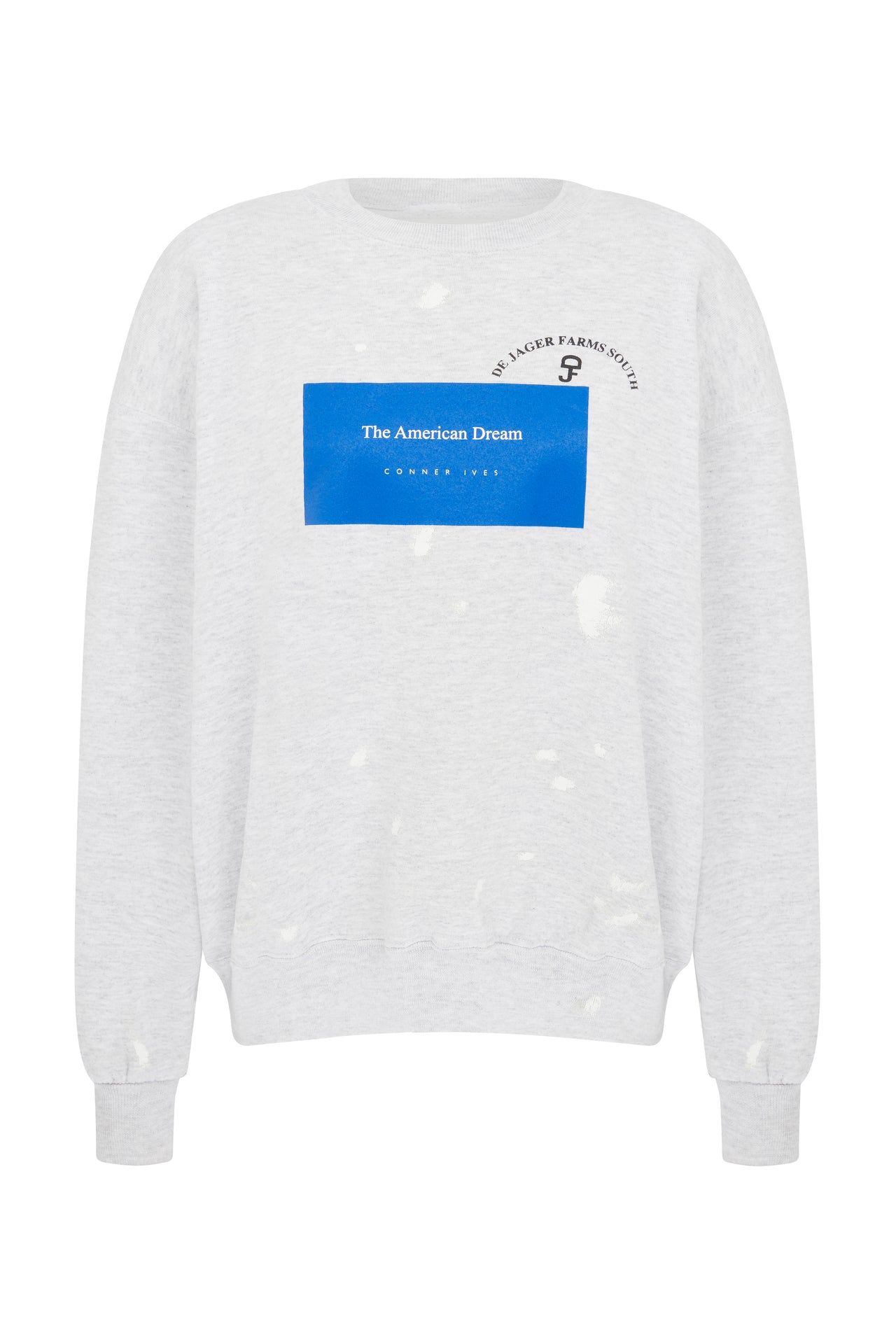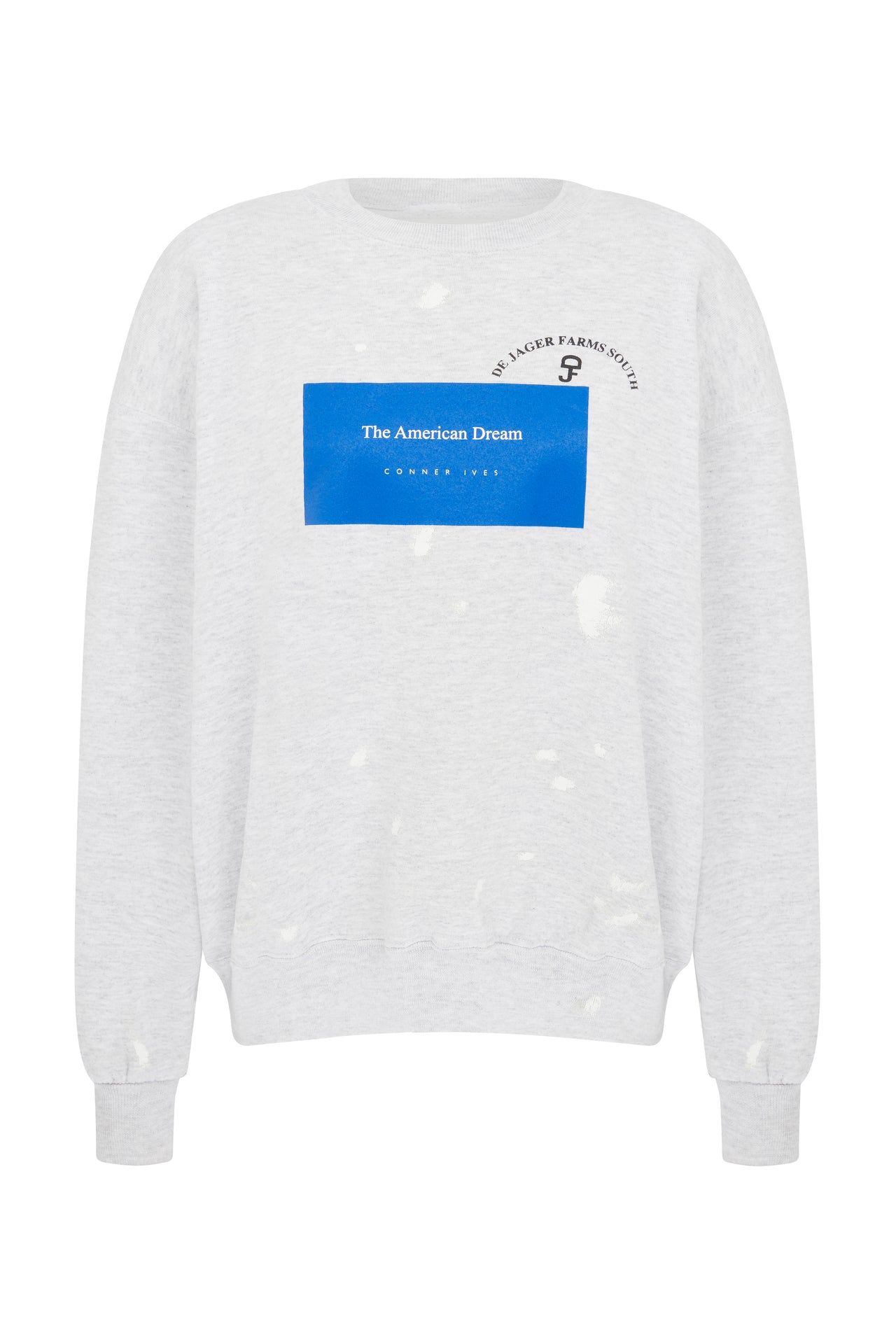 The American Dream Reprint Sweatshirt- Extra Small
£110.00
The American Dream Reprint Sweatshirt is from A/W 2021's collection of the same name. A Blue rectangle encloses around the collection's logo and a smaller, Conner Ives logo in white.  The reprint process is an ongoing effort in which Vintage graphic Sweatshirts are sourced and sorted by size. We then silkscreen new images, text, etc. over the existing graphics to create an entirely unique composition each time. Made in England.  
 Material- 100% Vintage Cotton
Size Guide- Sweatshirt should fit like a comfortable, roomy sweatshirt. We recommend comparing the width of the t-shirt in our size guide to a favorite sweatshirt of your own.
(measured across the front of the sweatshirt from armpit to armpit.)
XS- 60-63 cm
S- 63-66 cm
M- 66-69 cm
L- 69-72 cm