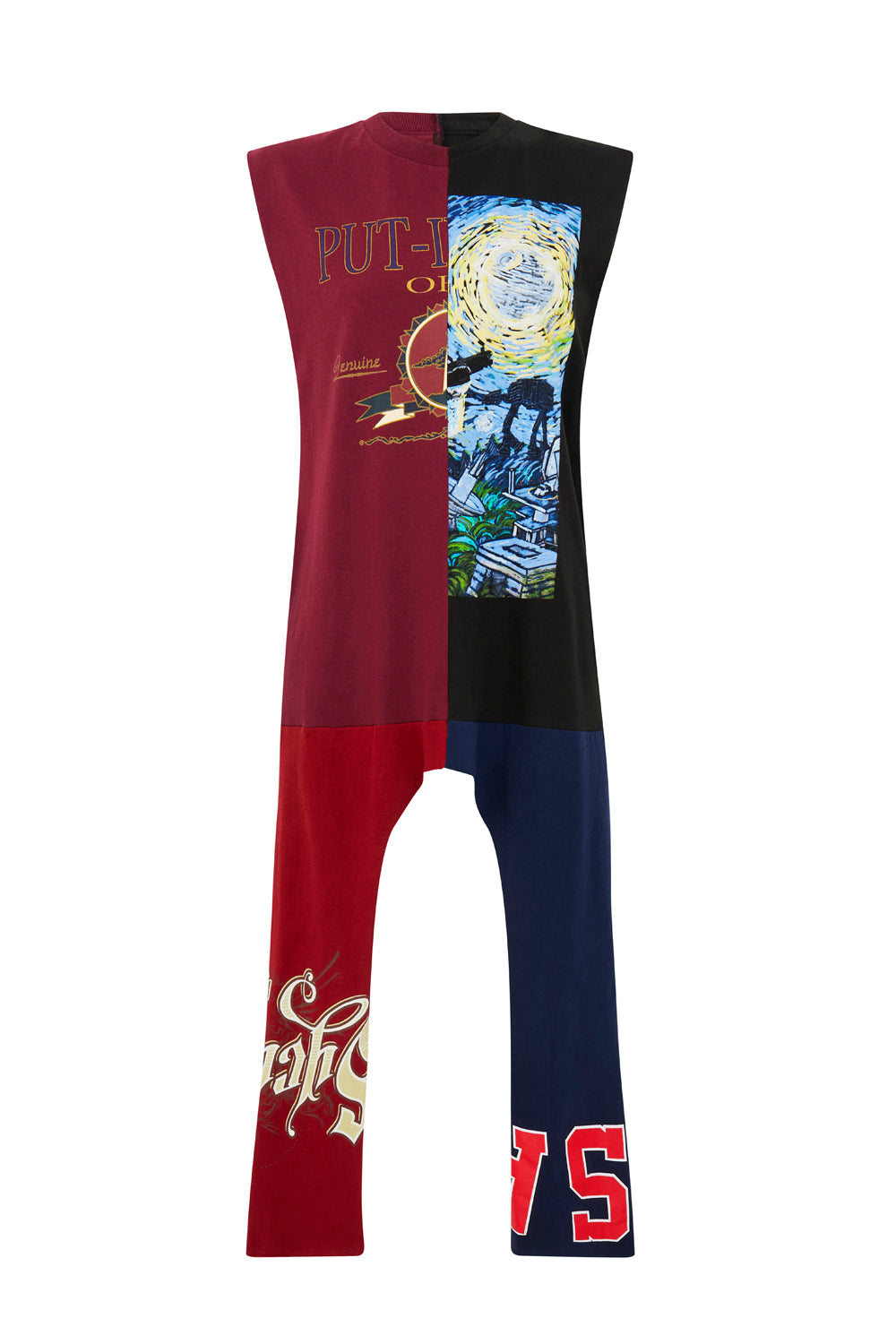 The Reconstituted Sleeveless T-Shirt Dress — Extra Small
£340.00
The Reconstituted Sleeveless t-shirt dress is from the Permanent collection; First appearing in Precious Lord Take my Hand, A/W 2017. A symbol of the ethos of the brand, it quickly gained recognition from the likes of Rihanna, Adwoa Aboah, and Conner's friends that would wear them to dinner in heels or, as an effective piece of loungewear. The Sleeveless T-shirt dress is made from reconstituted Vintage t-shirts, making each t-shirt dress an entirely one-of-a-kind piece. No two t-shirt Dresses are the same. T-shirt compositions are done in our atelier by the Conner Ives team and then made at local garment factories in London, UK. Made in England.
✿ First photo on page depicts the item you will receive. Following photos are provided for side and back views of the item.
Material
100% Vintage cotton t-shirts

Size Guide 
The T-shirt Dress should fit like a comfortable, broken-in tee. Our Size guide is as follows and is measured on the width of the t-shirt from armpit-to-armpit. We recommend comparing to your own favorite tee to find your perfect fit.
XS: 52-54 cm
S: 54-56 cm
M: 56-58 cm
L: 58-60 cm