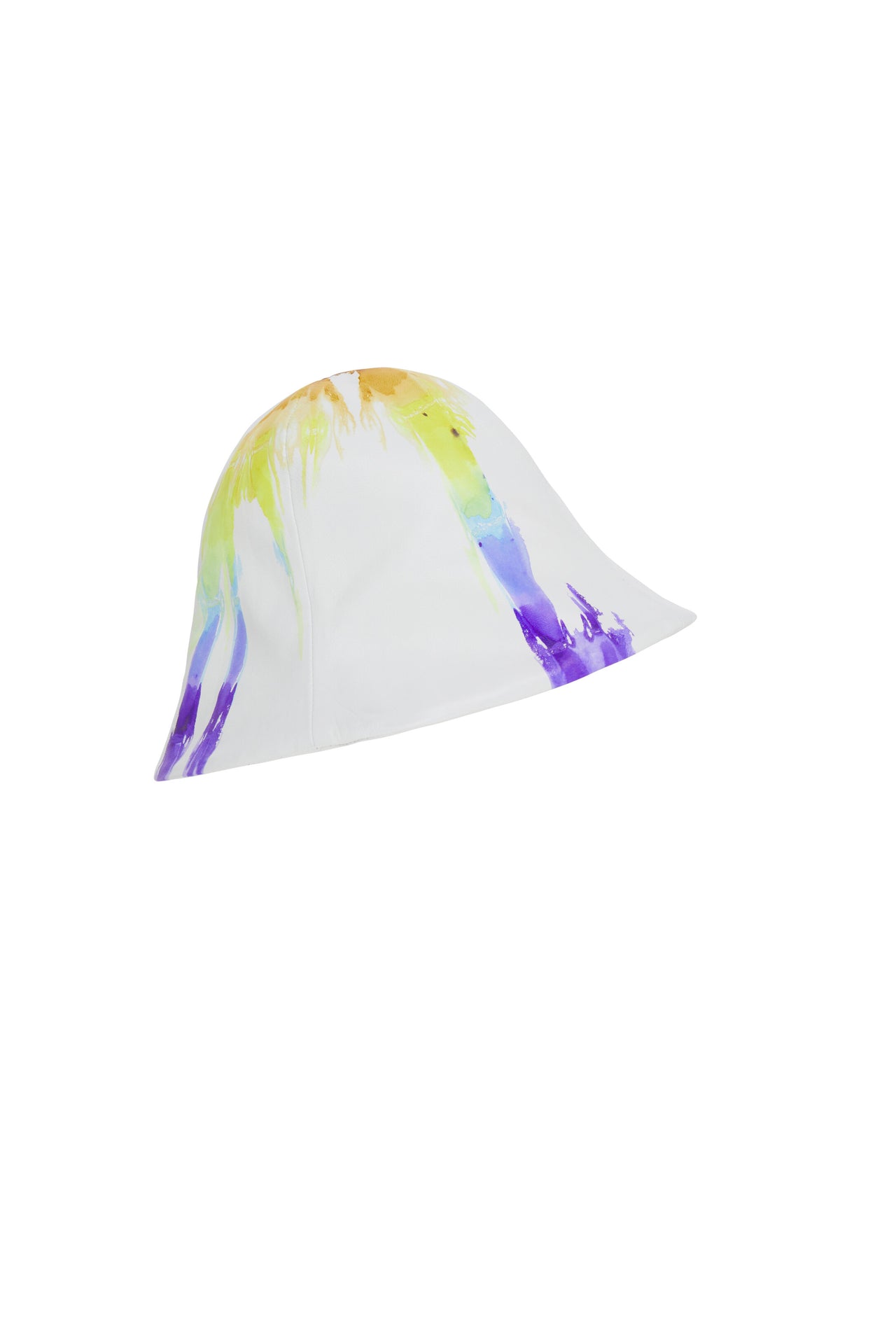 The Tie Dye Leather Bucket Hat
£145.00
The Tie-Dye Leather Bucket hat is from S/S 2019's collection, Nature Boy. The Nappa Leather used in the hat is from off-cuts of A/W 2021's production. The Leather is hand tie-dyed by the CI team in our London studio. We have done these hats in an exclusive colorway, only available in our e-shop. The Tie-dye starburst pattern features a burnt sienna, neon yellow, green, blue and purple color composition. A perfect hat for summer festivals, Beach trips or whatever else you may do underneath the sun. Made In England.
Material- 100% Nappa Leather
Sizes- One size
Size Guide- Total Width of the base of the hat is 66 cm.